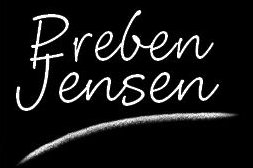 Email: pridbor@prebensart.com
Welcome to my Virtual Sculpture Galleries
Wife Annette at work finishing a Sculpture
Preben is living in St. George Utah, USA and can be reached via:


Email: pridbor@gmail.com or pridbor@prebensart.com
Preben is born and raised I Denmark. He has lived and worked in many European Countries, French Guyana, and California USA. After retiring from a career as an aerospace engineer, he is now pursuing his lifelong dream of creating art.

He was exposed to art from a very young age while helping his grandfather and uncle move art pieces between collectors and Museums in Scandinavia.

His first memorable art encounter was at the age of 10 when he helped move a large metal sculpture by the Danish artist Robert Jacobsen. He thought the metal structure was a piece of junk to be hauled to the local dump! To his surprise he was informed otherwise, and was subsequently educated in "seeing the sculpture." It was from this experience that he started seeing and understanding art differently.

He continue to learn an enjoy art by visiting museums all over Europe and the United States and he has discovered that although he admires most kinds of art, he favors abstract art the most. He sites his major influences as Robert Jacobsen, Jesper Neergaard, Pablo Picasso, Alexander Calder, Jean Arp, and Constantin Brancusi.